Application of RJH605E Welding Robot in Slovenia for CO2 Welding
2022.06.06
Slovenia
Fabricated Metals
---
Welding robots are widely used in the automobile manufacturing industry, but also in the shipbuilding industry, rail transit industry, pressure vessel industry, construction machinery industry, aerospace industry, agricultural machinery industry, etc. In this post, we will share an application case of our RJH605E welding robot which is used for CO2 welding of sheet metal in Slovenia.
After receiving the customer's enquiry, our sales staff got in touch with the customer at the first time. After communication, we learned that the customer needs a solution for a robot welding cell. The customer hopes to install the robot, welding machine, electric cabinet, guardrail, dust removal system, etc. on a steel frame platform (as shown below), so that the goods arrive at the customer site without installation, and can be directly used to achieve CO2 welding of 3mm thick sheet metal. After understanding the actual needs of the customer, our technical support engineers, Thomas and Richard, repeatedly adjusted the technical solution for 5 times, and finally the customer got a satisfactory robotic welding solution and successfully signed the first order.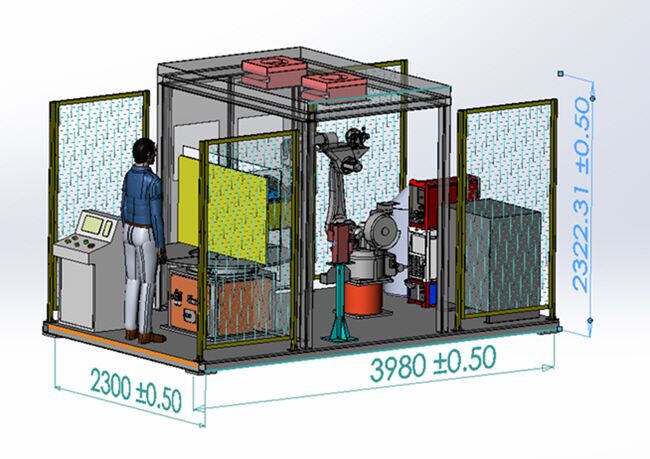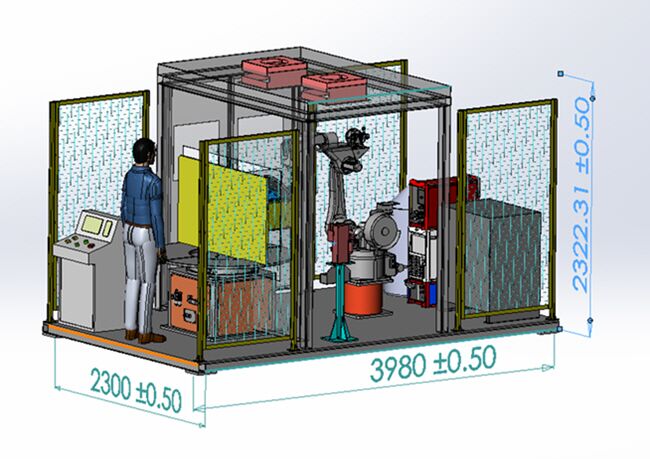 Subsequently, the customer sent other welding projects, our sales and technical support team worked out professional welding schemes for the customer, won the customer's affirmation and trust in our company and products, and successfully signed the second order.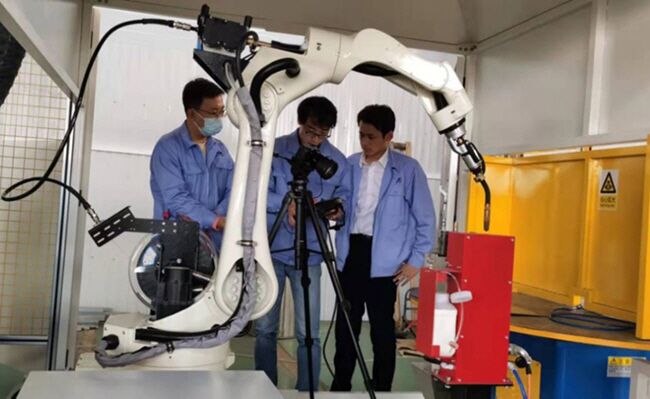 We take every customer's order seriously. Our workers fully test and validate the product before it is packed and shipped, ensuring that customers receive the best performing robotic welding cell. Recognition from customers is the greatest motivation for our continuous efforts.