Application of HuazhongCNC Industrial Robots and 8 Series CNC Controller in Smart Manufacturing Plant
2022.04.21
China
Die Cast & Mold
---
In 2015, Huazhong CNC cooperated with Dongguan Janus Group to establish the first "Mobile Terminal Metal Processing Intelligent Manufacturing Demonstration" project in China. The project uses the domestically produced CNC system with independent intellectual property rights to support domestic high-speed drilling and tapping center machine tools and domestic industrial robots. At the same time, it uses advanced intelligent manufacturing execution systems and other technical means to be applied to the production of 3C products such as smart phones.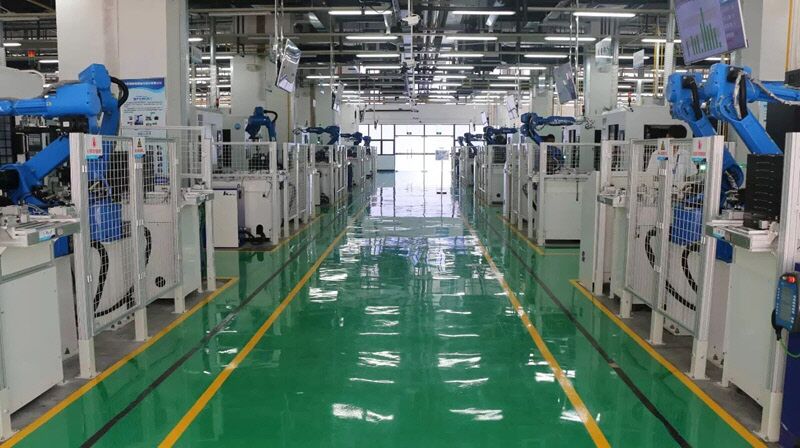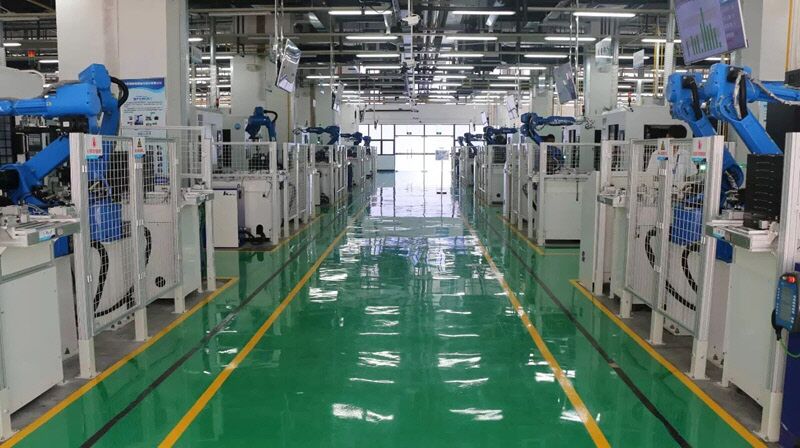 Introduction About Our Partner – Dongguan Janus Group
Dongguan Janus Group is an integrated solution expert for precision structural parts, focusing on the R&D, design, production and sales of precision molds and precision mechanical parts in the consumer electronics field. It has excellent performance in plastic structural parts, precision molds, magnesium alloy structural parts, glass structural parts, antenna structural parts, and powder metallurgy structural parts.
Overview About the Project
This demonstration project is jointly built by Huazhong CNC and Dongguan Janus Group. The intelligent equipment layer is composed of 180 high-speed drilling and tapping centers, 72pcs of HuazhongCNC industrial robots, 25 RGVs and 15 AGV carts. It integrates HuazhongCNC cloud service platform to form a complete mobile A-model factory for intelligent manufacturing of terminal accessories. The drilling and tapping center and robots are all equipped with Huazhong CNC 8 series high-speed drilling and tapping center CNC control system.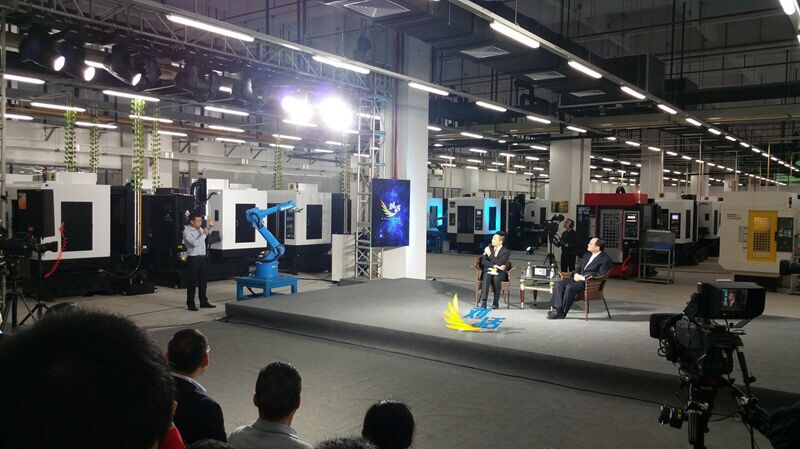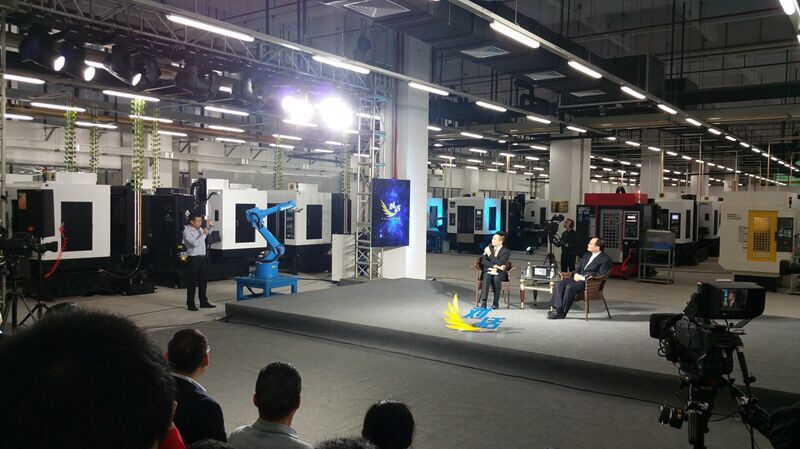 Effectiveness of Project Implementation
– Save more than 70% of production personnel.
– Robotic automated production.
– Reduce product defect rate by more than 30%.
– Online detection, real-time tracking of product information, to avoid the circulation of defective products.
– Intelligently optimize processing technology and procedures to improve product quality.
– Shorten the product development cycle by more than 30%: the use of digital design software such as PLM and CAPP, and the integrated application of intelligent design and three-dimensional process library.
– Improve equipment utilization by more than 25%: APS intelligent production scheduling, MES system application, digitalization of information transmission, mixed-flow production, etc.
– The energy utilization rate of the workshop is increased by more than 15%: the efficiency is improved, and the energy consumption remains unchanged.