Successful Application of JH605E Robot for Welding Carbon Steel Plate in Russia
2022.04.20
Russia
Consumer Goods
---
With the development of science and technology, industry is gradually developing in the direction of intelligence, automation and technology. Welding technology is a basic process in the production stage of structural parts. It has been developed from the initial manual welding and semi-automatic welding to the current robotic welding, and the process has become mature. As one of the industrial leading manufacturer of industrial robots, HuazhongCNC welding robots have been widely used in many industries at home and abroad, such as furniture, 3C, auto parts, medical equipment, agricultural machinery and etc. In this post, we will share with you the story of one of our Russian customers successfully using the HuazhongCNC RJH605E robot for welding test.
Overview About Our Russian Customer
The Russian customer is a professional manufacturer of industrial products such as pneumatic tools, air compressors and etc. At present, the customer purchases industrial robots to realize the automatic welding and spraying process of furniture products, so as to improve the efficiency and technological level of furniture production, and reduce the degree of dependence on manual welding and spraying. After comparing multiple robot suppliers in various aspects, the customer finally chose our product.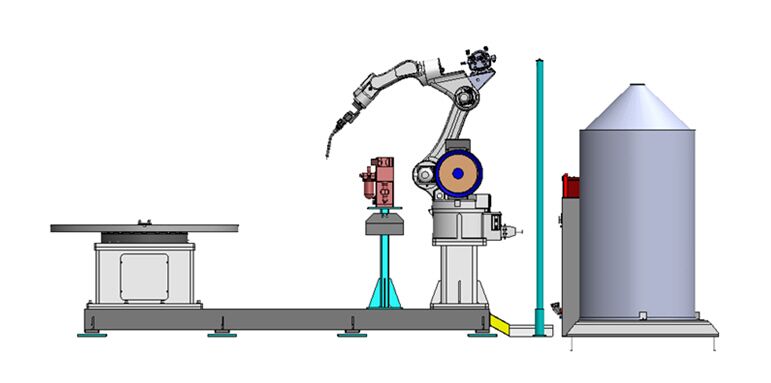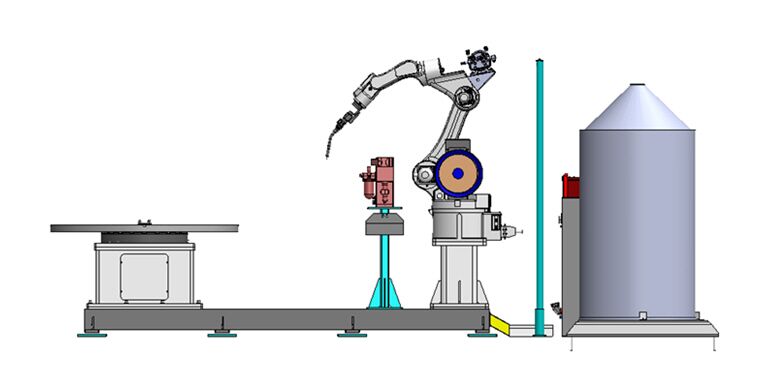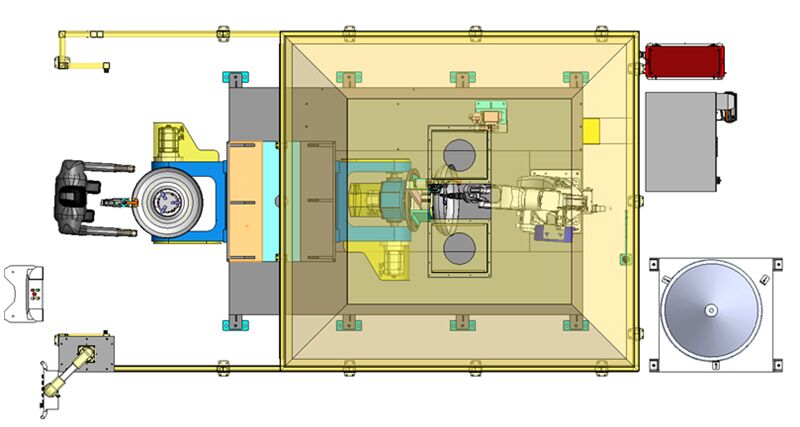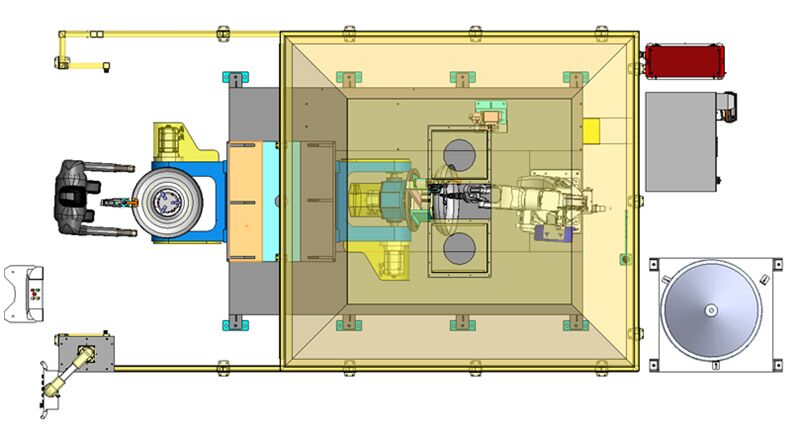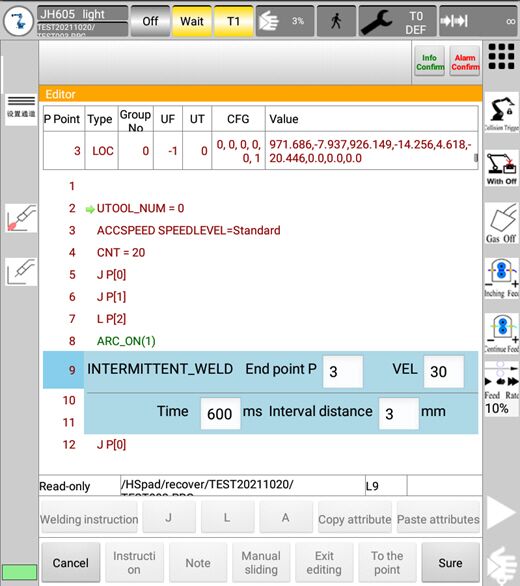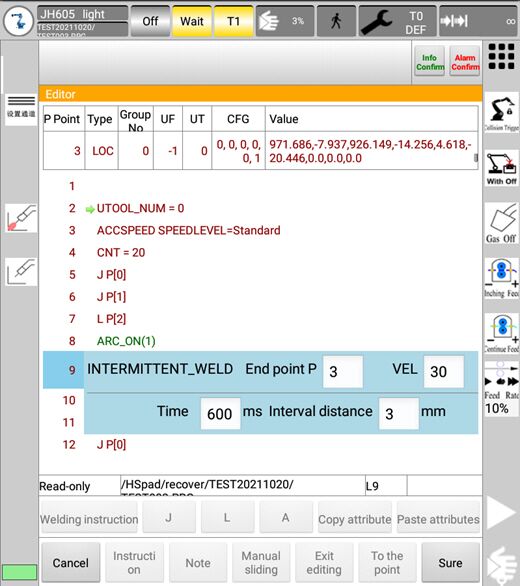 Why the Russian Customer Choose Our JH605 Welding Robot?
1. Fast service response speed
After received the inquiry from the Russian customer, our sales manager quickly responded and communicated with the customer about the processing requirements such as the processing material, workpiece dimensions and other technical details. Through timely communication, we quickly obtained the real needs of customers, and then gave customers feedback as soon as possible.
2. Strong technical support team
After receiving the exact needs of Russian customers, our technical support team immediately customized professional technical solutions for customers, such as equipment selection, equipment configuration, welding robot layout type, etc., using clear charts and intuitive multi-dimensional design drawings. After introducing the program to the customer, we have won the recognition and trust of the customer.
3. Mature welding robot with professional welding process package
JH605E is a product that highly integrates robots, welding torches, wire feeders, positioners, cleaning stations and other equipment, featuring stable and reliable performance. The welding robot integrates various functions such as welding machine rapid process deployment, intermittent arc welding, intelligent weaving welding, positioner linkage and anti-collision, remote appointment, collision cancellation, etc., effectively eliminating the worries of Russian customers. Due to the rich functions of the welding robot and the professional welding process package, the Russian customer highly recognizes our product quality and company strength.
4. Localized language support
We can provide multi-language technical support for customers in different regions, such as Russian, German and etc. After 2 days of technical support and training in Russian, our customer can successfully and proficiently use robots for welding process. The technical support in the local language ensures that all technical communication can be carried out without barriers, which saves customers a lot of time.