1. Professional bi-rotation structure: the robot can move from point A to point C in two different trajectories (external rotation and internal rotation).


2. 360° full coverage, no dead angle: BR610 series automatic spray painting machine can run to the rear through internal rotation mode, and the combined motion range of J1 axis can reach 620° (part of the angle can be reached by internal rotation).
3. Front end of forearm with IP67 protection: the robotic painting machine can easily cope with high humidity, water immersion and other severe environments during the spraying operations.
4. Small installation space and running space required: programmable for flexible motion patterns with internal and external rotation.
5. Modular design which means that it is easy for customization.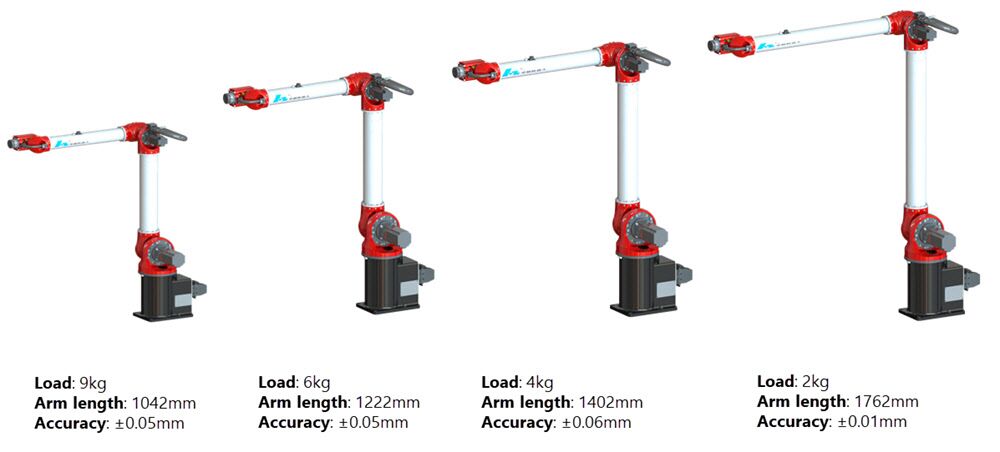 6. Lightweight design, suitable for multiple installation types such as ground installation, upside-down installation, side-mounted installation or installation in any direction.